WE'RE HERE FOR YOU.
Estate Planning, Probate, & Administration Attorney in Georgia
Preserve Your Legacy
The only predictable part of life is its unpredictability. Don't wait to secure your hard-earned assets and the comfort and security of your loved ones. Team up with optimistic and trustworthy counsel today to help preserve the life you've built.
Get Guidance On Probate
Probate can be a lengthy and overwhelming process without the support of experienced counsel. Avoid unnecessary stress and uncertainty during an already emotionally challenging time by working with an attorney you can trust.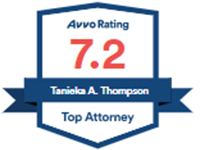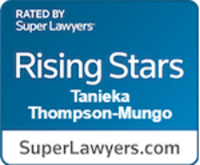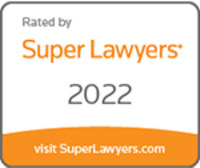 WHY WORK WITH US?
We Help Families Plan For
& Protect Their Legacies.
WE'RE PERSONABLE.
We believe the legal system is already overly complicated and unnecessarily formal. That's why we are committed to building genuine relationships with our clients and providing supportive advocacy.
WE'RE COLLABORATIVE.
We'll work with you to create a custom plan that offers peace of mind and confidence in the future. We can create bespoke wills, trusts, and more to protect you and your family's interests and estate.
WE'RE DETERMINED TO SUCCEED.
We are dedicated to protecting the legacies of clients from all walks of life. We've helped countless clients in McDonough, Stockbridge, Hampton, and Covington, Georgia, safeguard their futures since 2013.
WHAT GOES INTO
AN ESTATE PLAN?
Let us help you decide which pieces you need.
WILLS
Wills empower individuals to protect their wishes in the event of an unexpected illness, accident, or injury that leads to incapacity or loss of life.
GUARDIANSHIP
Guardian nominations provide invaluable peace of mind for those with dependents under 18. Safeguard their future with responsible planning.
TRUSTS
An effective trust minimizes tax liability, protects your assets, and negates the need for a lengthy and expensive probate court process.
WHAT OUR CLIENTS SAY
I had a very pleasant experience working with Attorney Thompson-Mungo, she was patient and listened to what I wanted and she made it happen. She made the estate planning process simple and painless for me. I would definitely recommend her.
Great experience learning more about the benefits and importance of estate planning from Attorney Thompson-Mungo, she truly loves what she does.
Attorney Thompson-Mungo is professional and truly has a passion for what she does. I would definitely refer her to my friends and family members.
TURNING TRADITIONAL ESTATE PLANNING ON ITS HEAD
With Innovative & Honest Solutions
Unfortunately, many people delay the estate planning process until it is too late because of an unwillingness to plan for the end-of-life.
The truth is, creating an iron-clad plan for your estate provides invaluable peace of mind before, during, and after unforeseen circumstances.
Establishing a will, creating a detailed trust, or submitting a guardianship nomination to a trusted family member or friend are all strategies to hedge against the uncertainty of the future.
Don't leave the distribution of your assets and the care of your loved ones in the hands of the state. Dictate your own legacy.
We are here to guide, educate, and support the communities of McDonough, Stockbridge, Hampton, Covington, Locust Grove, and Conyers, Georgia, through all matters of estate.
Having practiced law since 2013, our attorney is highly skilled at creating personalized and comprehensive plans to protect your interests, assets, and loved ones should tragedy unexpectedly strike.
To support our mission of creating bespoke estate planning services, we have committed to providing our services in a collaborative, low-pressure environment that fosters genuine connections with every client that walks through our door.